Four-sided cut spruce and pine timber of the highest quality, which is imported from Russia, is used in the manufacture of summer houses. This timber is dried in convection drying chambers until the moisture of 12-16% is reached.
         Lumber producing Four-side planer Weinig K.G. is used for the manufacture of lumber. Each lumber board has a groove and wedge used for joining the boards. These boards have transverse cuts on the flattest and narrowest planes used for the assembly of lumbers applying the "blockhouse" principle.
Construction of summer house.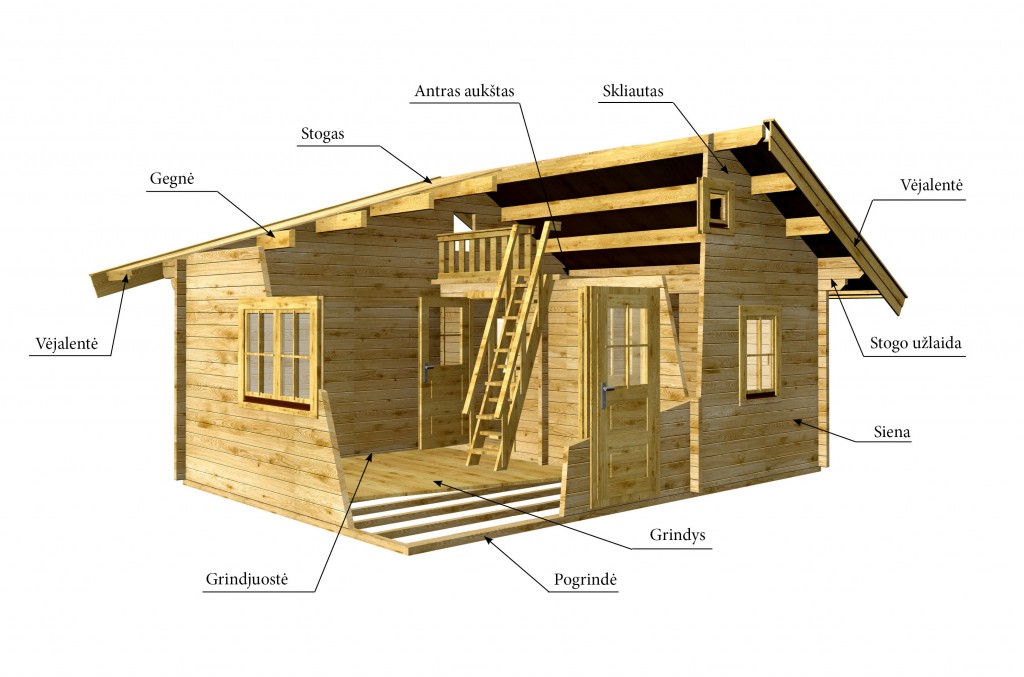 Summer house consists of the following main structural elements:
Thickness of walls.
         One of the main criteria for choosing a summer home is the lumber thickness.
         Our company manufactures lumbers of the following thickness: 28mm, 35mm, 44mm, 60mm, 70mm and 92mm.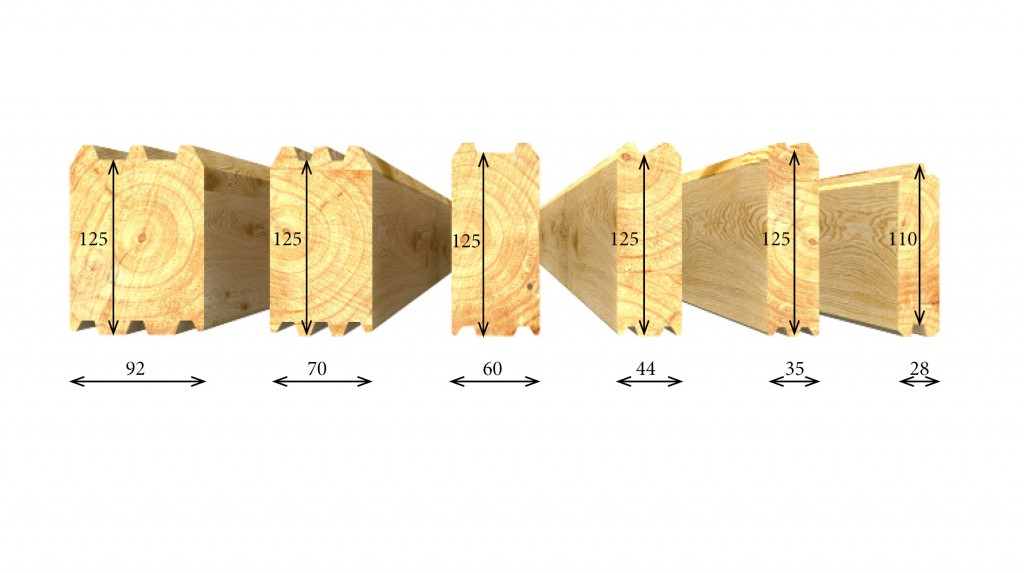 Lumber construction.
         Depending on summerhouse function and construction area, we offer single or double wall construction:
Single wall construction: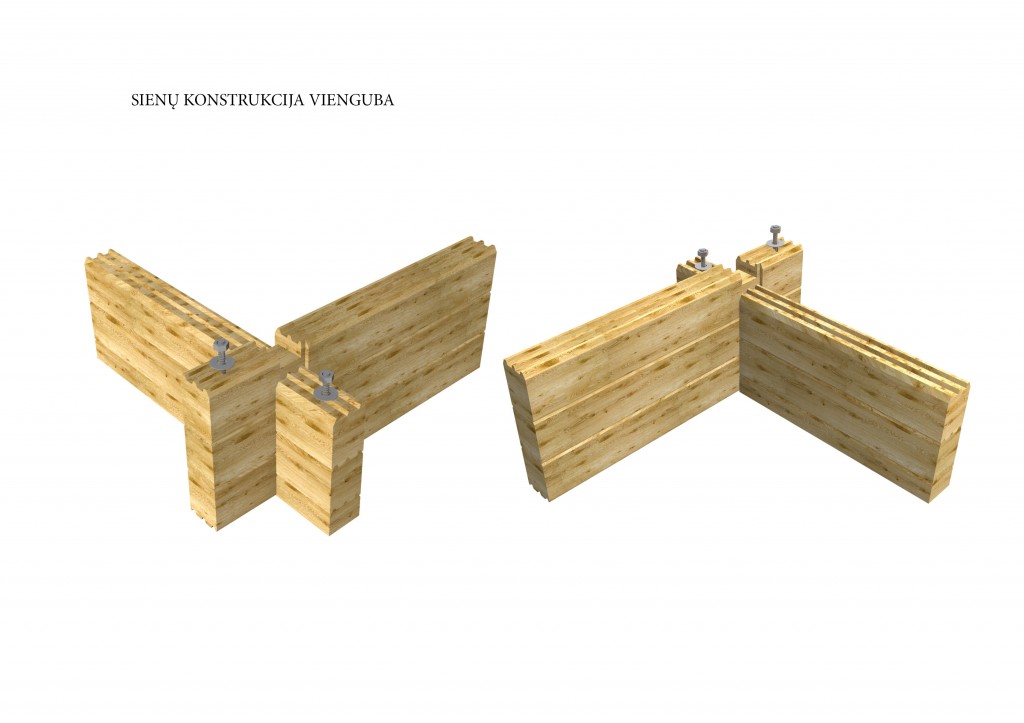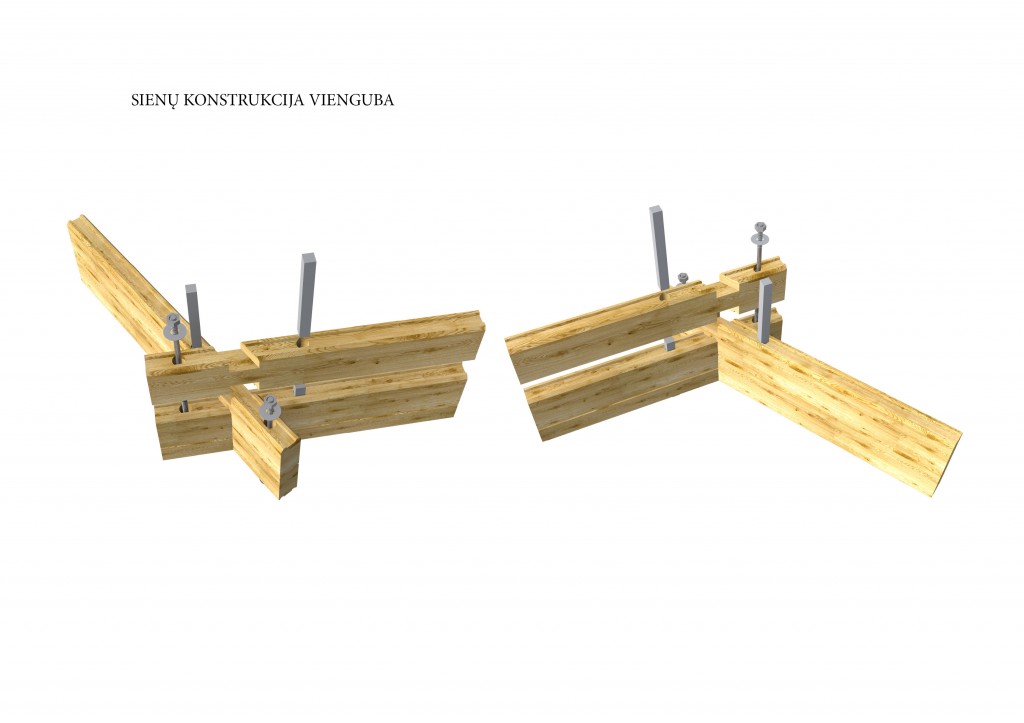 Double wall construction: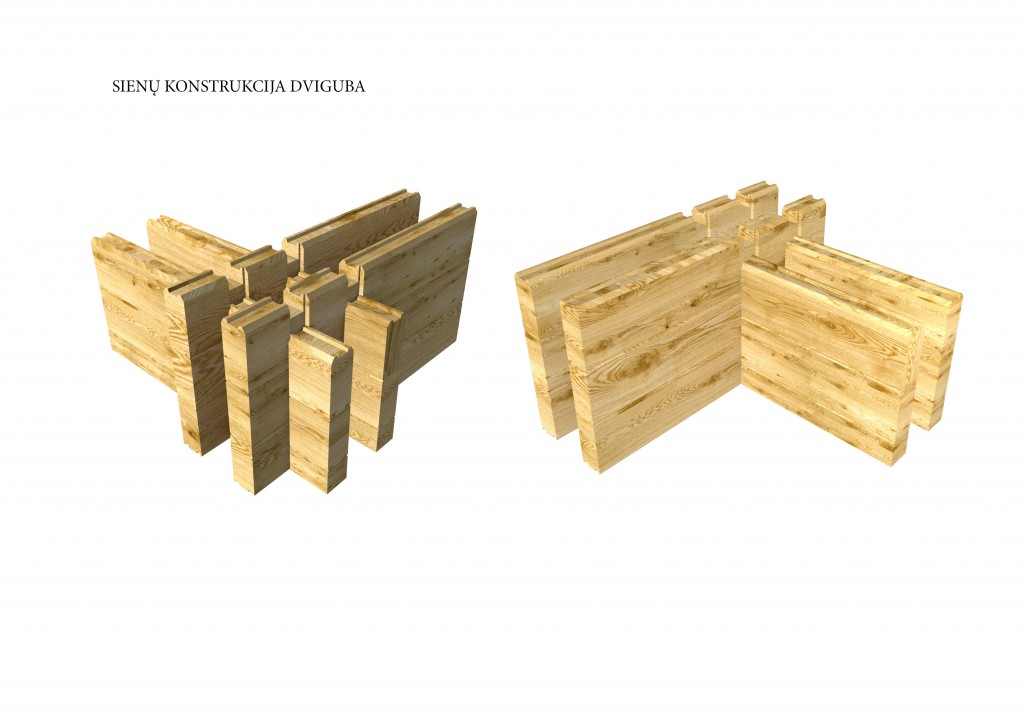 Construction of floor and ceiling.
         The customer has to choose the construction of floor and ceiling depending on climatic weather conditions and operational features of summer house, as well as to improve the sound insulation.
Double floor: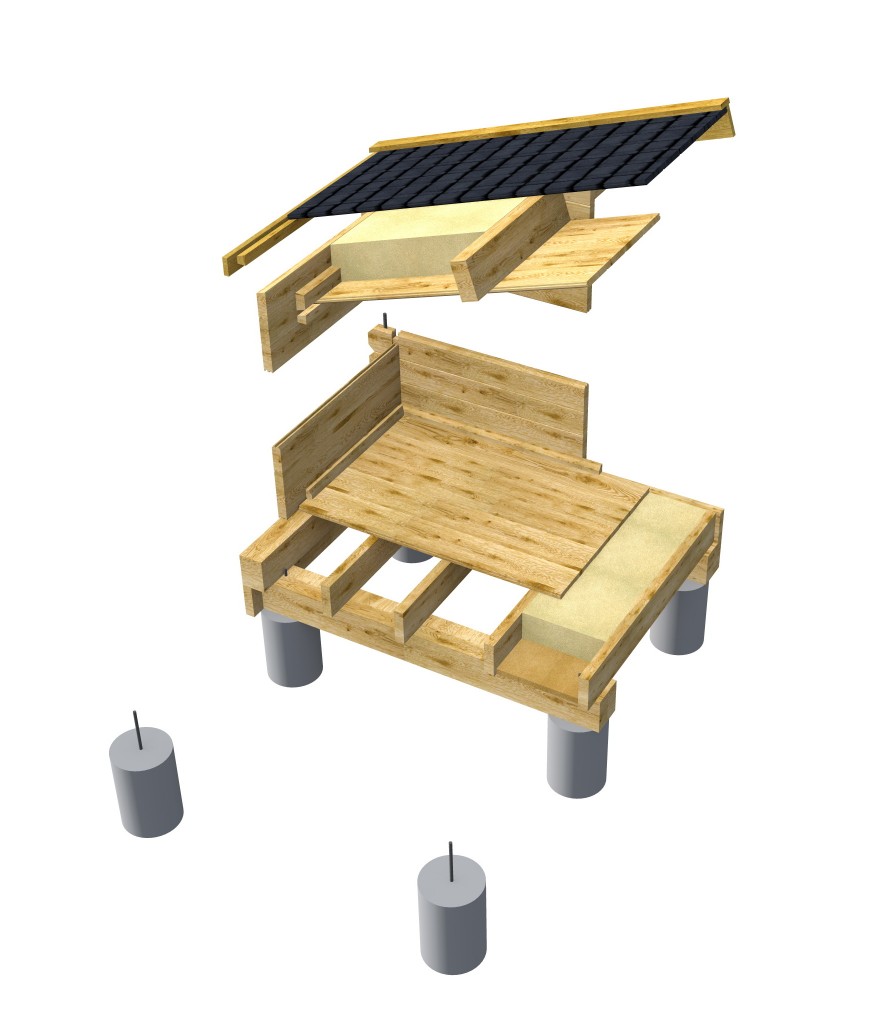 Double  ceiling: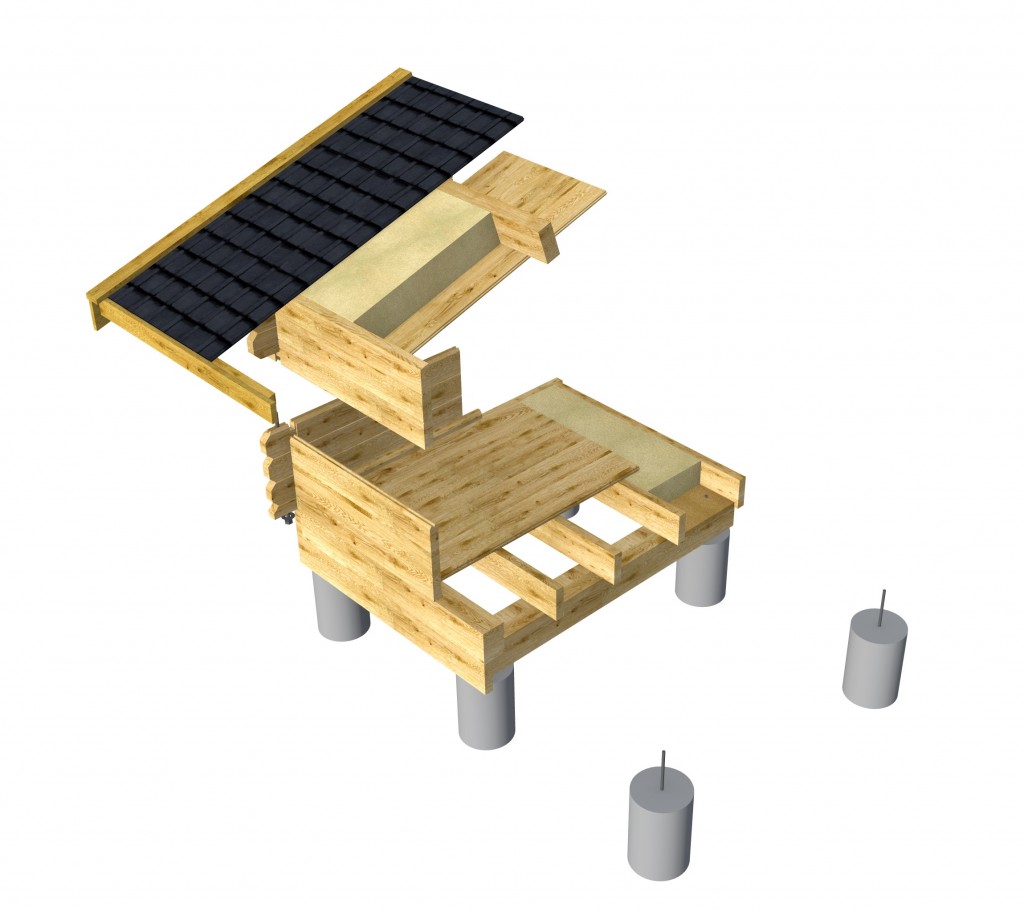 Doors and windows for all types of walls are supplied with glass packets.
Roofing.
         The roof cover is not included in standard supply and is coordinated with the customer. Roof construction for summerhouses is adjusted to any type of bituminous coating and metal profile cover of tiles. On request of the customer to cover the roof with clay tilling cover (or analogous), a special reinforced roof structure is necessary.
Windows and doors
         Windows and doors are made with double-glazed units. Window opening system allows opening the window in two directions. Our company also offers arched windows and doors, as well as "oriel windows".
Standard package: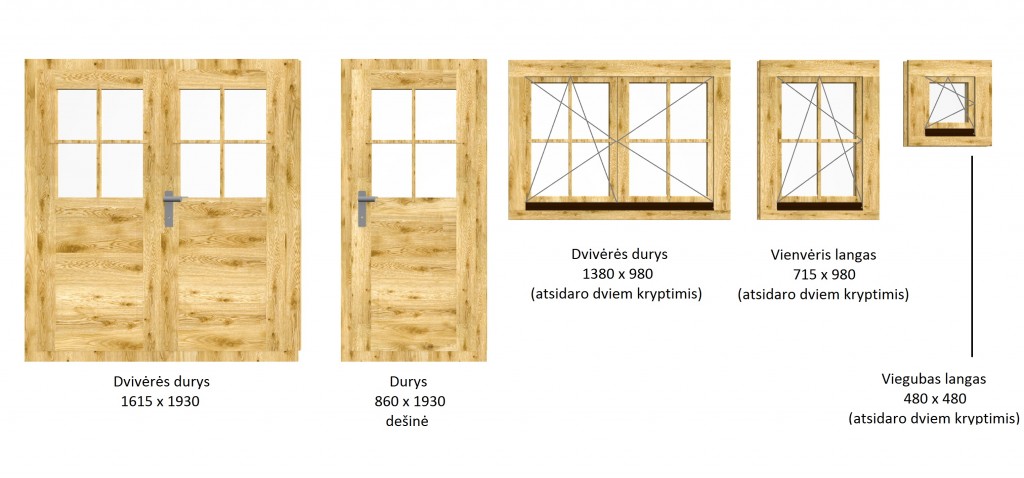 Doors and windows of all types are supplied with a wall of glass windows.
Window type – EUR056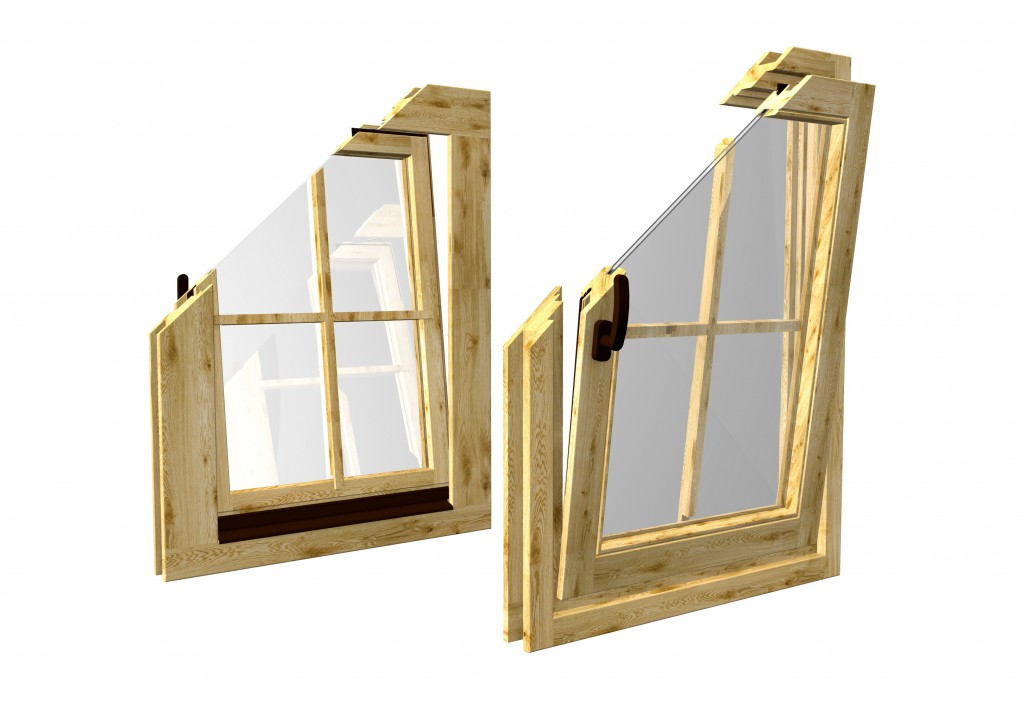 Special offers: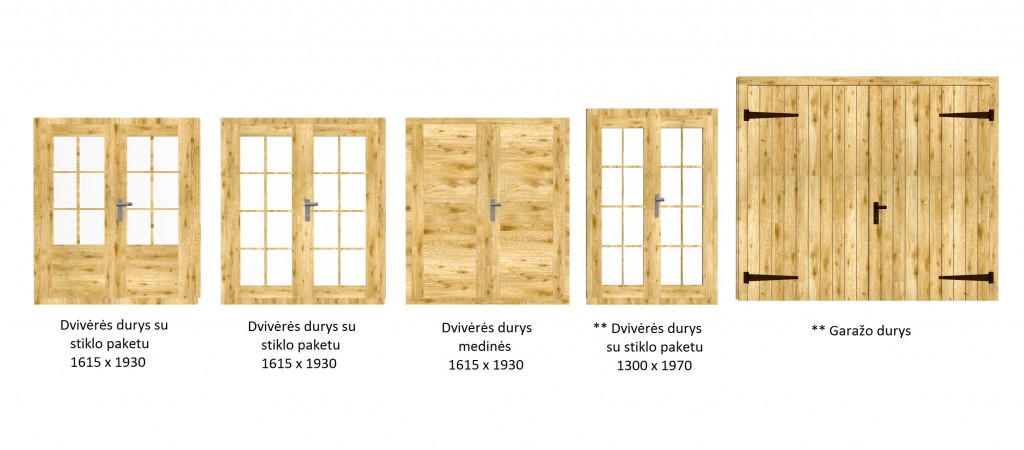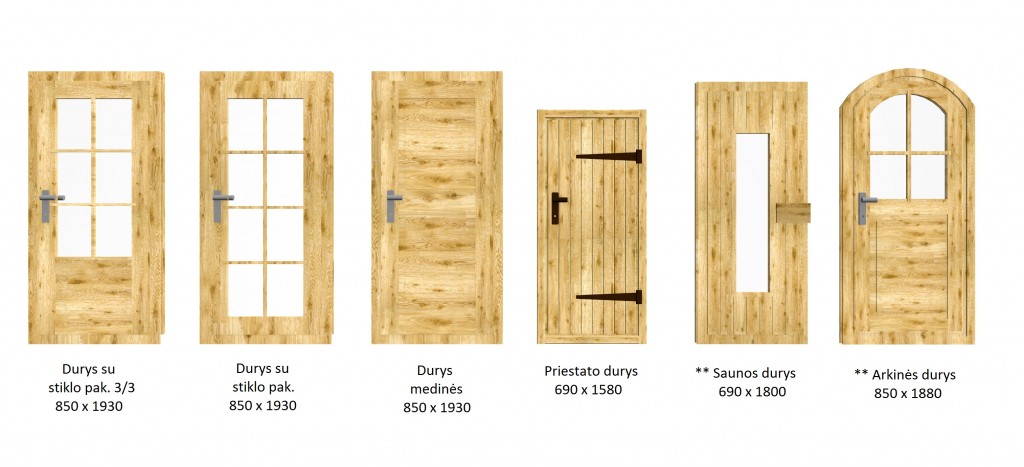 All windows can be equipped with shutters.
** – special offers
Foundation.
Summer houses must have a concrete (drilled) foundation. The customer is provided with detailed drawings of the foundation after the coordination of the order.
Terms of manufacture.
The term of the manufacture of summer houses is 2-4 weeks after the order confirmation